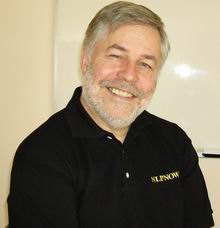 Here are a few comments from people who have worked with or been on courses with Phillip
MORE (click)
SEE PICTURES OF SOME TRAININGS (click)
or
Phillip Holt

SELİN UÇAL
Phillip harika idi gerçekten çok dolu, verimli bir eğitim geçirdik. Memnun kaldım. Phillip sayesinde hayatımın geri kalanında büyük rahatlık ve içtenlikte uygulayabileceğim ve insanlara en iyi şekilde faydalı olabileceğim bilgiler edindim, ve bunu yaparken de konular ne kadar zor ve ağır olursa olsun Philip'in eğlenceli, sempatik ve aydınlatıcı karakteri sayesinde hiçbir zorluk çekmedim. Beklediğimden çok verimli güzel dolu bir eğitimdi Phillip de bunu sağlayan kişidir. Çok teşekkürler
Phillip was fantastic; we had a fulfilling and productive training. I left the training satisfied. Thanks to Phillip I learned so many things that I can practice easyly and sincerely throughout my life and help other people in the best way. In doings all these, however hard may be the subject matters I found it quite easy to follow, with the fun, sympathetic and enlightening character of Phillip. That training was more effective and fullfilling than I expected. And Phillip is the one that made it happen. Thanks a lot.

AHMET EMİN
Berbaber beş gün geçirdik. Dostça, neşeli ve saygılıydı. Okuyarak anlayamadığımız ve anlayamayacağımız şeyleri, duyarak, görerek, yaşayarak öğrendik. Kesinlikle öğrenilmesi gereken şeylerdi. Dünyada insanın devamlı öğrenebileceği birileri ve öğrenebileceği bir şeyler vardır. Siz bunlardan bir kısmını bize sundunuz. Teşekkür ederim.
We spent five days together in a friendly, fun and respectful way. We learned by seeing, hearing and experiencing the things that we couldn't have learned by just reading. These were the things that need to be known. There are always some things that you can learn and people that you can learn from. You gave us some of these things. Thank you.

MEHTAP ALTAYLAR
Kurs eğlenceli, eğitici, öğretici, akıcı geçti. Eğitmenimizden çok şeyler aldığımıza inanıyorum. Eğitimleriniz sayesinde ufkumuzun çok genişlediğini düşünüyorum. Ses tonu, konuşmaları, beden hareketleri bizimle tamamen uyumluydu. Bu eğitimlerin daha da artmasını istiyorum. Hepinize ayrı ayrı teşekkürler. Phillip Holt hayata bakışımı değiştirdin. Senin sayende öğrendiklerimi yarının gelecekleri olan çocuklara da aktarabileceğim. Mutluluklar, iyi çalışmalar.
The course was fun, informatory, educational and had a pleasing flow. I believe that we learned a lot from the trainer. Thanks to your trainings we broadened our horizon. The tonality, way of speaking, body language of him was totally in harmony with us. I wish that the number of these trainings increased. I'd like to thank individually to all of you. Phillip you changed my perspective on life. Thanks to you I'll be able to pass my learnings to the children of our future. Wish you happiness and good work.

GÜLŞEN BALKAVLI
Güzel bir yedi gün geçirdim. Daha önceki bazı deneyimlerimi bu kursta sonuçlandırmış oldum özellikle korkularla ilgili çalışma benim için çok yararlı oldu. Yılan korkumu ve çikolata tutkumu buradaki deneyimlerle yendim. Phillip'e ve tüm NLPGrup çalışanlarına teşekkür ve sevgilerimi sunuyorum.
I spent a pleasant seven days. I brought some experiences to a conclusion in this training, especially the work done about the fobias was very useful for me. I overcame my snake fobia and overeating chocolate. I want to thank Phillip and all NLPGrup staff.

NİMET BAYRAKTAR
NLP eğitimini keşfettiğim için çok mutluyum. NLP ekibine çok teşekkür ederim. Phillip Holt, harikasın. NLP eğitiminden beklediğimin fazlasını verdin, anlattığın tüm hikayelerin içinde ve sonunda kendimden ve yaşantımdan duygular hissettim, hikayelerini kendi yaşantımla bağlantı kurarak bugün değiştiğimi hissediyorum. Sana çok teşekkürler. NLP Grup, güler yüzünüze çok teşekkür ediyorum.
I'm so glad that I discoverd the NLP training. I want to thank the NLP team. Phillip Holt, you are amazing. You gave me more than I expected from the NLP training; I found similar emotions in my life from the stories that you tell and by relating these stories to my own life today I feel that I have changed. I'd like to thank you for that. NLPGrup, thanks for your friendly manners.

EZEL PENPECİOĞLU
14.05.2005- 20.05.2005 tarihleri arasında NLPGrubun düzenlemiş olduğu Phillip Holt tarafından verilen NLP Eğitimine katılmış bulunmaktayım. Kursun bitiminde kişisel gelişimimde olumlu değişiklikler, sorunlar karşısında doğru soruları sorarak gerceği bulmak, zihinsel ve ruhsal durumumu gerek tetikleyerek gerekse kontrol altına almak konusunda farkındalıklar yakaladım. Phillip Holt'a ve organizasyona teşekkürler.
I participated in the training given by Phillip Holt and organized by NLPGrup between the dates of 14.05.2005- 20.05.2005. By the end of the course I became aware of the positive changes in my personel development, learned to find the truth in an issue by asking the right questions, controlling and triggering my mental and physical state. Thanks to Phillip Holt and the organization.

SADIK OĞUZHAN TUZCU
Her yönüyle donanımlı, ne yaptığını ve nasıl yapacağını çok iyi bilen bir eğitmen. Kontrolünü hiç kaybetmedi ve grubu büyük bir ustalıkla idare etti.
He is very well-equipped, knows what he does and knows how to do it. He never lost his control and managed the group skillfully.

FUAT TORUN
Eğitim teknikleri etkileyici. Sahneyi çok iyi kullanıyor. Anlatmak istediği konuları metaforlar içerisine çok iyi gizlemiş.
The training techniques are impressing. He uses the stage very effectively and gets his message through metaphors.

BETÜL EMETİLER
NLP eğitimi almak için bir ön araştırma yapmış, bilgileri okuyup buna göre karar vermiştim. Eğitime gelmeden önce aradığım soruların çoğuna cevap bulabildim. Kendini ifade etme, güçlü iletişim, kararlı olmak, bunların nasıl kazanılacağını öğrendim. Eğitmen son derece başarılı herkese tavsiye ederim. Keşke daha önce alsaydım.
Before coming to the NLP training I did some research and decided upon that. I was able to find answers to my questions that I've been searching. I learned how to express myself, be determined and communicate effectively. The trainer is rather successfull, I would recommend this training to everyone. I wish I took it before.

SEE PICTURES OF SOME TRAININGS (click)
MORE COMMENTS
or

Is it not time now, to start a new way, putting behind you the phobias, fears, habits and those things that stopped you getting on with life? In one easy session, work with Phillip Holt for a change.